Customer reviews
See our previous reviews, or write your own using the form below
Average Rating:
4.8 stars (based on 32 ratings)
VA Mortgages provides great service and great advice. Being fairly new at navigating the world of mortgages, Les explained things clearly and guided me through the process step by step, for which I am very grateful. I would highly recommend using their services.
Debbie
Dear Les, I'm delighted to say that I completed on (and got the keys to) the bungalows last Friday! Thank you so much for everything!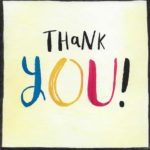 Debbie Reed
Dear Les, thank you so much for stopping by today, and the pleasure was all ours! We're very grateful for your patience and indulgence in answering our many inane queries about mortgages and lenders- we now know first-hand just why people heap the praise on you they do in VA reviews online, and the simple reason is that you deserve every bit of it! Our search for a Mortgage Broker ended after meeting you today, and we confirm that we would like to proceed via you as our mortgage broker. Many thanks and regards, Nikhil, Karuna.
Nikhil Karuna
I've used VA Mortgages to purchase and re-mortgage a number of times and would never consider using anyone else or trying to go direct – its just more hassle with less ability to influence the process. I've traditionally dealt with Mark but on the most recent occasion he introduced Andrew who guided me through the process just as painlessly as I've come to expect. This was a simple low LTV re-mortgage so I thought it would go through quickly but when the pace of the lender was a bit slower than expected Andrew always seemed to be already chasing them ahead of me. I don't think I would have made the dates I wanted without his intervention. Throughout the process he quickly responded to every question I had and did all he could to reduce my own admin.
I've recommended VA Mortgages over the years to a number of people and will continue to do so as they are a firm who consistently find a great deal to suit individual circumstances. As someone who has personally worked in mortgages for many years myself I know that not all brokers provide the same level of service.
Mark Wray
Mark has now arranged 3 mortgages for us – but with this latest one we really gave him something challenging! a very difficult property to mortgage to say the least, for many reasons – I really believe we would have had a lot of difficulty finding a mortgage without Mark and his constant attention and ability to handle my numerous calls and questions is truly superb. As is his encyclopaedic knowledge of the mortgage market and lending criteria. Many thanks Mark!!
Matthew Wells
I brought my first house in 2014, Mark was my mortgage advisor and he was wonderful. I have just brought my second house (8/9/17) and decided to purchase a buy to let property half was through the sell process, there has been so many hiccups along the way (I won't bore you with details) but Mark has been totally amazing. He works so hard and has supported me through the whole process. I can not thank him enough. I would strongly recommend him & his team. 10 out of 10 from me.
Sophie Houldsworth
Thank you very much Mark Stanton for arranging this and my previous mortgage. Your excellent advice, work (and patience!) were invaluable for getting me into my home. I would highly recommend Mark to anyone. Jonathan
Jonathan Berry
…you have given us something that no money can buy; peace of mind. Can't thank you enough.

Gill & Alistair Duncan
Les has been my mortgage advisor for several months now and I will say he is a pleasure to work with. Les has a firm grasp on the complexities of the financial market. He seeks the best product for his client, always ready to offer sound advice. I highly recommend Les Blackman to all in need of a mortgage advisor.
Mark Apprekoh
Les has provided us with mortgage and life insurance advice for over 12 years now and we would highly recommend VA Mortgages. His expertise is second to none and he is always very honest, helpful and professional. In this day and age you need people you can trust and since we first met Les we knew we could rely on him to offer the best solution for us without having to worry about whether genuine or not. Les is always our first port of call and wouldn't dream of going elsewhere when we need Mortgage advice or products.
Gino Geraci
First-rate service from a top-class advisor! David Birnbaum has given me expert financial guidance for many years; most recently, he has arranged life insurance for myself and my partner. His approach is always honest and professional, and his excellent communication skills allow him to explain details in 'no-nonsense' language. He is conscientious and responds to any questions concerning financial matters immediately. I recommend his services without reserve.
Melanie R.
It is always a pleasurable experience to deal with VA Mortgages. Their staff are highly skilled, experienced and competent, which is reassuring and valuable when dealing with financial services and mortgages.
I would personally recommend them to anyone wishing a fast, easy and reliable company to trade with.
Thanks,
V.
Vincenzo Zuccarello
VA Mortgages proved to be everything I could ask for in a mortgage broker (and more). Mark's communication and advice was clear and straightforward at every stage, and his patience appeared to have no limit. Not to mention that he managed to secure us a mortgage that was far better than anything we could find elsewhere after exhausting countless other avenues. I have never felt so confident in a financial service and doubt I ever will again.
Dan Graham
Mark has been excellent! This is the 2nd mortgage he has arranged for us & we would highly recommend his services. He talked us through our options & has got us a great deal. Everything happened when he said it would making it stress free. We will be back for the next! Many thanks Ash
Ashley Shepherd
Being first time buyers we didn't have a clue where to start. Mark explained everything and gave us options to what was best for us. We couldn't have done it without him, always on the end of the phone to help us along and answer any questions we had. Will definitely recommend your services to anyone looking for a mortgage. Thanks again we really appreciate all your hard work….and we got there in the end!!!
Luke Ratcliffe
Mark Stanton of VA Mortgages has been outstanding throughout our dealings. From the moment we started liaising with him to completion he has been supportive, organised, knows his stuff and has worked incredibly hard on securing the right mortgage for us. He speaks in layman's terms, is calm and switched-on at all times. He responds to calls and emails in record time – even when he was on holiday! I would recommend anyone to use Mark if you're looking for an honest and fast service. It's not been the easiest house buy and without Mark's support we really wouldn't be where we are now. As I've told him many times, I'm so grateful for his hard work and thank him so much for helping us secure the home of our dreams. Thank you Mark! Gemma & Paul
Gemma Stacey
I would not hesitate to recommend VA Mortgages. My experience has been 100% positive. I feel that my needs were understood by Les – he genuinely wants to help find the right financial solution, whether or not this might end up with VA Mortgages. Les is approachable, professional, with extensive knowledge and experience. I've sought direction on a range of matters for over a decade, including mortgages, life insurance and home insurance. I really appreciate how VA Mortgages take a holistic approach, considering the broader context and impact of an individual's financial decisions. Les goes beyond answering my questions and offers perspectives that I had not even thought of. HIGHLY recommended!
Diane Bamber
I want you to know, you have an exceptional mortgage advisor LES BLACKMAN in your company. His calm, patient manner in sourcing out a secured second mortgage was a great help to me when my frustration was at an all time high due to my debts piling up after paying the fees/bills of private medical consultations, operations, hospitalisation etc. His knowledge of the mortgage market and his remarkable ability to source a cheap solution is rare indeed. If the qualities of a firm's advisors is an indication of future success, then VA has a bright and continuing one. This being the second time I have sought the help of VA ,with the whole process going through like a well oiled machine without one single hitch. THANK YOU AGAIN VA AND LES …….
Bettina van Tol
Mark was introduced to me, a recommendation that has gone a long way in keeping Me happy. I have just completed a re mortgage. In this climate of uncertainty Mark kept me informed of every detail and positive when everything seemed protracted. It completed yesterday and with great ease in the end. Recommending Mark and his team inside and externally that he used is the very least I can do. I will be returning in 5 years. To do it all again.
John Kirton-Bernard
Mark took the "labor" out of what would have been a truly laborious task for me! He stands out amongst others as a result of his professionalism, intelligence and the patient and the articulate way in which he explains everything. Even has a sense of humour! Thanks for your help over the last 5 years. 'Til next time! Charan & Vijay
Charan Bhalla
VA Mortgages have been exemplary in arranging a mortgage for me. They have been friendly,helpful, efficient and scrupulously honest. They are excellent communicators and I cannot recommend them highly enough
Penelope Jones
Many thanks to Les for his help and for informing me of useful services I hadn't heard of before. I'll be recommending friends and family and I will use their services again in the very near future.
Gokul Swami
Pleased with the service Mark provided. Helpful at all stages and timely too. Especially grateful for the patience afforded to us! I will be back again for their help in the future.
Krishan Dave
Very responsive and useful assistance from Les. We called with regards to changing our mortgage product, and within few days all the documents were sent to us to sign and confirm. The details of the new mortgage were explained thoroughly and even after we came back with questions, Les explained everything patiently. We are happy with the result and our new rate! Thank you
Darya P.
Many thanks Les for all your advice which I found extremely useful, especially the Rent-a-Room scheme which I had not known about. The products you offered me were competitive and you obviously know the market in great detail. I would have no hesitation in offering your services to my friends and family.
Alasdair Barnett
Les has arranged the mortgages for our last two houses and we couldn't have done it without him. He has always been helpful, responsive and patient. I would definitely recommend him to anyone looking to get the best deal on their mortgage.
Adam Camilletti
Les has provided me with mortgage and financial advice and services for over 10 years and i've always found his approach to be excellent in all ways. He is professional, personable, punctual and a true expert in his field. He is also incredibly honest, providing great results whilst only offering advice that will help me instead of just lining his pocket ! I would heartily recommend Les to anyone seeking mortgage and financial services.
Julian Degg
Mark's enthusiasm for getting a job done and his incredible knowledge of the Financial industry proved to be a winning formula in my quest for a new mortgage. Shola Jibodu.
Shola Jibodu
I wanted to say a big thank you to Mark for all the help and support he gave me with sorting out my new mortgage. It was quite a complicated situation but Mark made sure it all worked out really well for me. I would recommend VA to anyone and will definitely use them again in the future. Ursla Hawthorne.
Ursla Hawthorne
VA Mortgages were a great help and managed to push the mortgage through in time to meet the final deadline. Mark always kept me updated and worked very well with the solicitors to ensure it completed on time. Thanks for all your hard work. It was a very stressful few months due to the mistakes of the new lender but I now have my new mortgage and own more of my house 🙂 Thank you for being so patient, professional and helpful. Sarah Palmer Pope.
Sarah Palmer Pope
Mark at VA mortgages was so helpful… and extremely dedicated to my daddys mortgage application. … thank you again… it would not have happened without u… highly recommend your company:-) can not say enough positive things … thank you. Fiona Crumley
Fiona Crumley
Dear Mark Thank you once again for doing an excellent job. This is the fourth mortgage you have arranged for us. Both Trish and myself are always impressed at how stress free and efficient you make the whole process. After dealing with you for over 23 years we would have no hesitation in recommending your services to any other interested parties. Once again thank you for a superb service. Best Regards Mark & Trish Mullane
Mark Mullane